Assassin's Creed Mirage - PC
100% Original and verified Account/License.
---
Cheap Assassin's Creed Mirage game
"Get the Assassin's Creed Mirage Deluxe Edition game at the most affordable price and immerse yourself in the thrilling world of Assassin's Creed Mirage.
Story
The story of Assassin's Creed Mirage takes place in 861 AD in Baghdad, which is experiencing its heyday. In this vibrant city, we meet our protagonist – known to players from the previous installment, AC: Valhalla – Basim Ibn Is'haq. We will accompany him on his incredibly challenging journey from a common thief to becoming one of the greatest assassins in the history of AC.
Gameplay
The gameplay in AC Mirage is a deep homage to the original Assassin's Creed, where the emphasis was placed on stealth and parkour – and the same goes for this installment.
Assassin's Creed Mirage may not offer us a lengthy gameplay experience (estimated playtime is around 15-20 hours), but the executive producer, Marc-Alexis Cote, stated that "Not everything has to be a 150-hour RPG," and the game itself is meant to be a crowning achievement of 15 years of work on the AC series.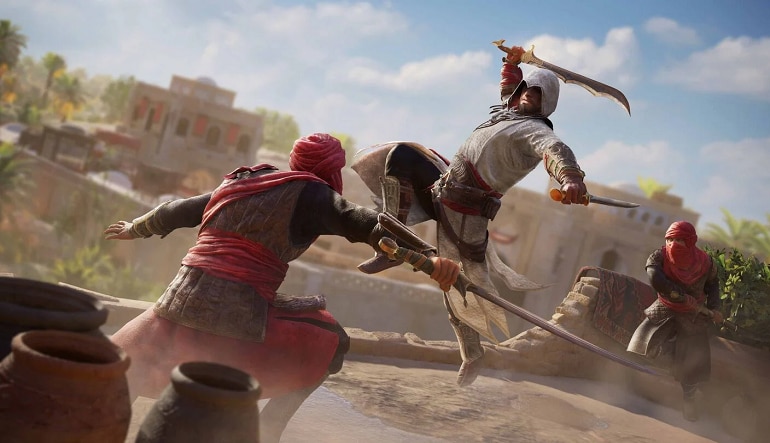 Key Features
Another installment in the iconic Assassin's Creed series
Return to the classic gameplay style known from the older parts of the series
A significant dose of stealth and parkour
Protagonist known from the previous game This content was copied from